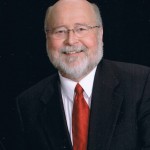 As a teacher, negotiator and business coach, I bring a wealth of knowledge and experience to the table.  I build business and personal relationships by encouraging everyone to be themselves,  use Common Sense and not try to be who they believe others want them to be.  As an accredited business adviser through The Institute for Independent Business, I have worked with business leaders to build relationships and develop personal skill sets as their business continues to grow.
As CEO of Common Sense Teaching, I have had the opportunity to teach and present to diverse audiences all across the US and in the international markets.  No matter where I have taught, there is one constant I have observed.  Successful leaders and business owners must constantly learn and implement their learning to be successful.  Personal and professional learning is a natural evolution  to successful living.
Common Sense Teaching(CST) is a service for entrepreneurs, solo-prenuers and small businesses with emphasis on developing effective business processes, implementing efficient operational systems, and using simple negotiating strategies to get what need.  We offer common sense strategies and practical solutions that can be applied to any phase of any business.
I find that the majority of busy professionals are some of the most passionate people around.  Great at writing, speaking, and creating, but not so great at the basics of doing the "business" part of their operation.  Most of the time they just haven't taken the time to develop the processes and systems that make the business run smoothly.   That's where CST comes in.  I can design and teach you or your staff the basic processes and systems  that can save you valuable time and in the long run a lot of money.
My passion is teaching. Helping other learn more about their business and themselves is what keeps me going.  No one should ever be in business  alone.  I would be delighted to become your teacher, mentor, partner or friend.   Let me help you grow.